SPIN TOUCH FX
Spin Touch®FX :
analytical photometer for marine and fresh water
The Spin Touch®FX uses special sealed test discs that contain the precise amount of reagent required to perform a complete series of tests.
Up to 8 tests in 2 minutes !
For sea water : Alkalinity, Nitrite, Nitrate, Phosphate, Calcium, Magnesium, Ammonia and pH
For fresh water : Alkalinity, Nitrite, Nitrate, Phosphate, Ammonia, Hardness and pH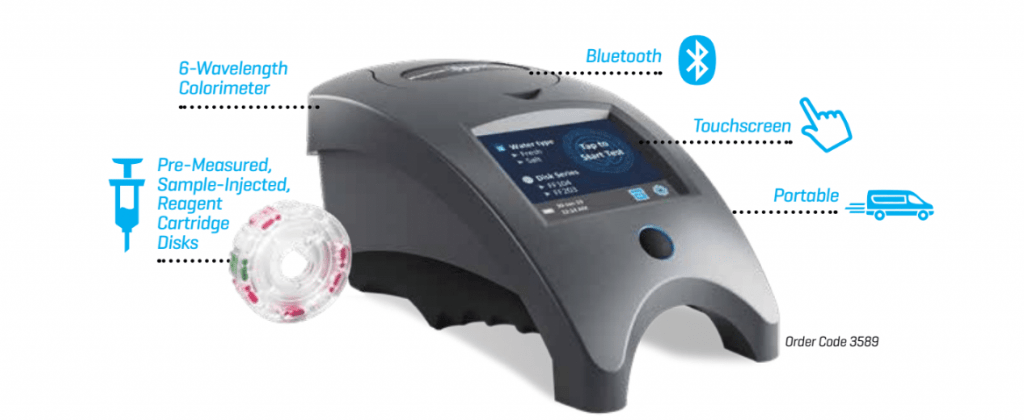 Price increase for the SPIN TOUCH FX 
The cost of raw materials and electronic components has risen sharply in recent months and the manufacturer has had to increase its prices.
In addition to this, the price of fuel and shipping costs have also increased. So we also have to increase our prices proportionally on this product.
However, we are making an effort and maintaining the price of the discs without increasing it.
The Spintouch FX is now priced at €1945 before any discount with immediate effect.
We thank you in advance for your understanding. 
Nevertheless, the SPINTOUCH is the most economical solution compared to manual testing.

Taking into account every detail (human budget, handling time, price of materials and depreciation), here is a comparative table of these 2 solutions.