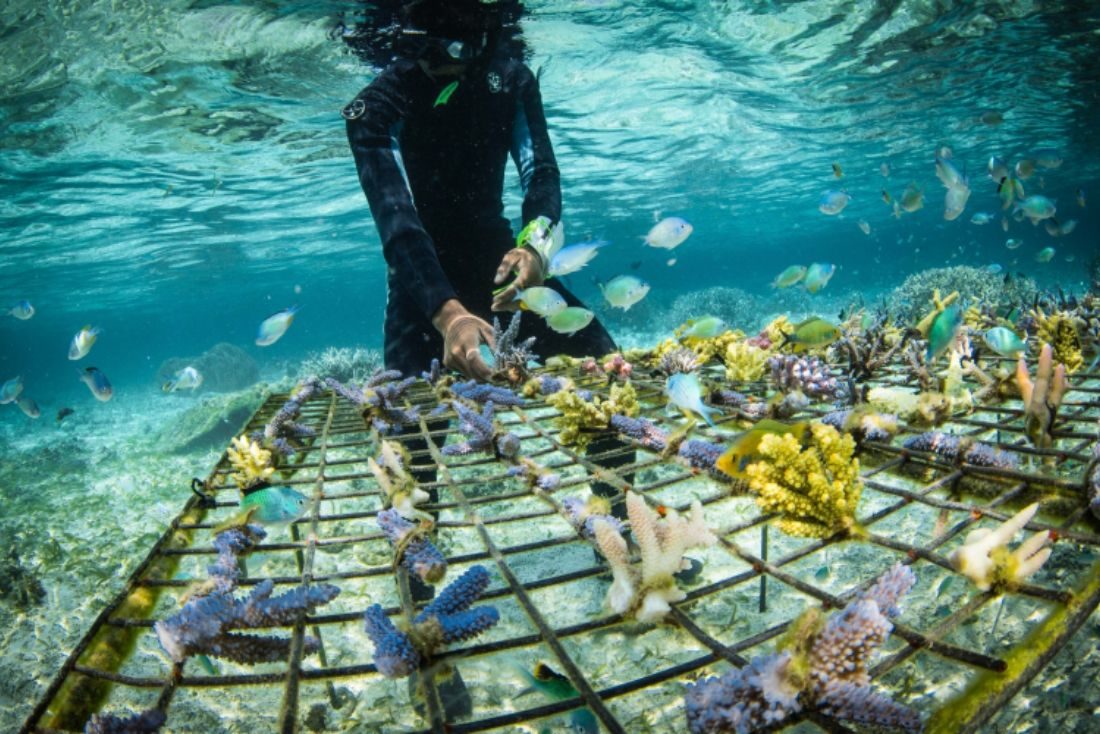 Coral restoration with Coral Guardian
Coral saviors, reef keepers
Coral Guardian is today an association renowned for its effective actions in favor of the environment and in particular coral reefs.
It is known on social networks thanks to its astonishing communications offering internet users "to adopt a coral". This constitutes one of the essential resources for the NGO, which obtains the majority of its funding through donations.
By adopting a coral, the donor allows Coral Guardian to develop the coral restoration activity in damaged areas. Indeed, ancestral fishing techniques have had a large impact on reefs, such as dynamite fishing or cyanide fishing.
Coral Guardian takes care of restoring the corals thanks to a team of divers who will use fragments of corals, develop them in the best conditions, then transplant them in the damaged areas, in particular in Indonesia.
These actions allow the restructuring of the coral reef generating a revitalization of marine ecosystems, all for the benefit of the populations who depend on it.
An article entirely dedicated to this beneficent association is available for reading by interested parties in the new issue of the ZebrasO'mag magazine (n ° 52). Do not hesitate to get it.